Create quilts from any web page by clicking IQ.
For example, search a topic in Google Images.
⤵

Resulting quilt: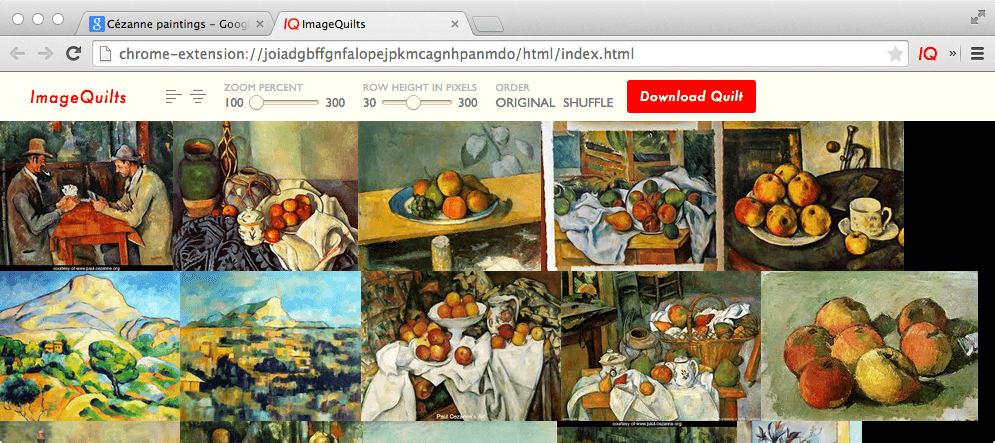 Drag-and-drop images from your computer to an existing quilt.
Remove unwanted images by clcking the ×.
Drag-and-drop images to re-order.
Adjust the size of images using the scale slider.
Zoom images by by adjusting the zoom slider.
Align images flush left or along a central axis .
Quilting a slide deck (Keynote, PowerPoint)
Keynote
Create images from your slides by selecting File > Export To > Images...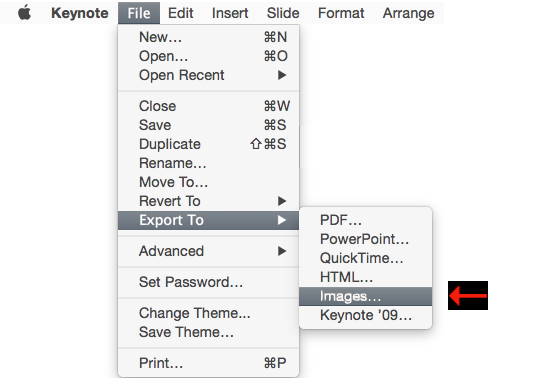 Export the slides you want to a folder of on your computer: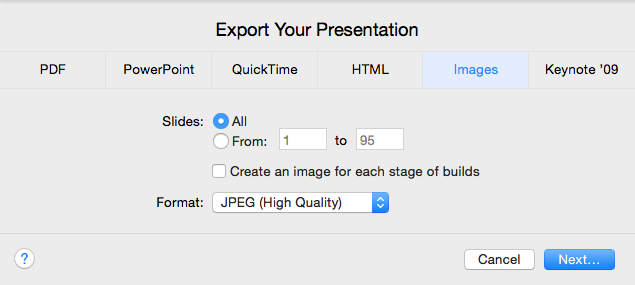 Finally, drag and drop the images from that folder into ImageQuilts:
PowerPoint
From the Office menu, select Save As > Other Formats: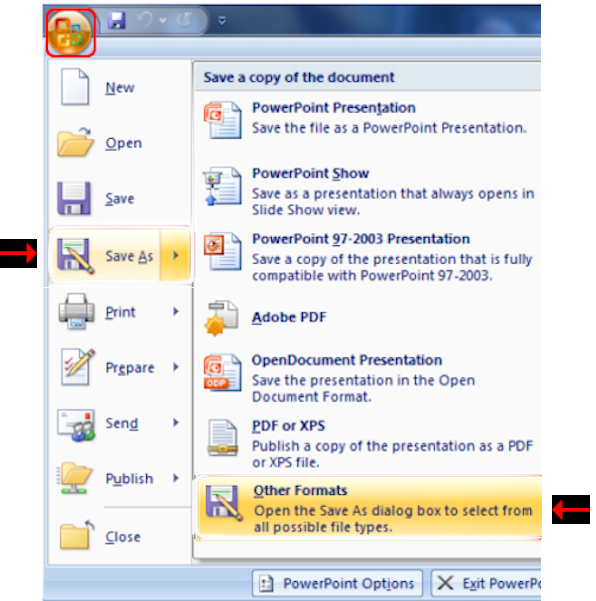 In the Save As window, select JPEG File Interchange Format (*.jpg)
from the Save as type menu and then click Save.

Confirm that you want to export every slide:

Finally, drag and drop the images from the folder you saved them to into ImageQuilts:
Copyright Information
In selecting images for a Quilt, be aware that some images may be copyrighted. Do not distribute quilts with copyrighted images. For "fair use" exceptions, see this article. Of course, you can freely distribute quilts made from you own images or public domain images. More...